NEW!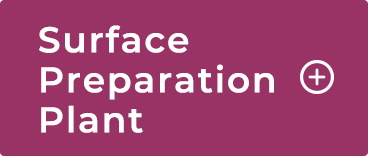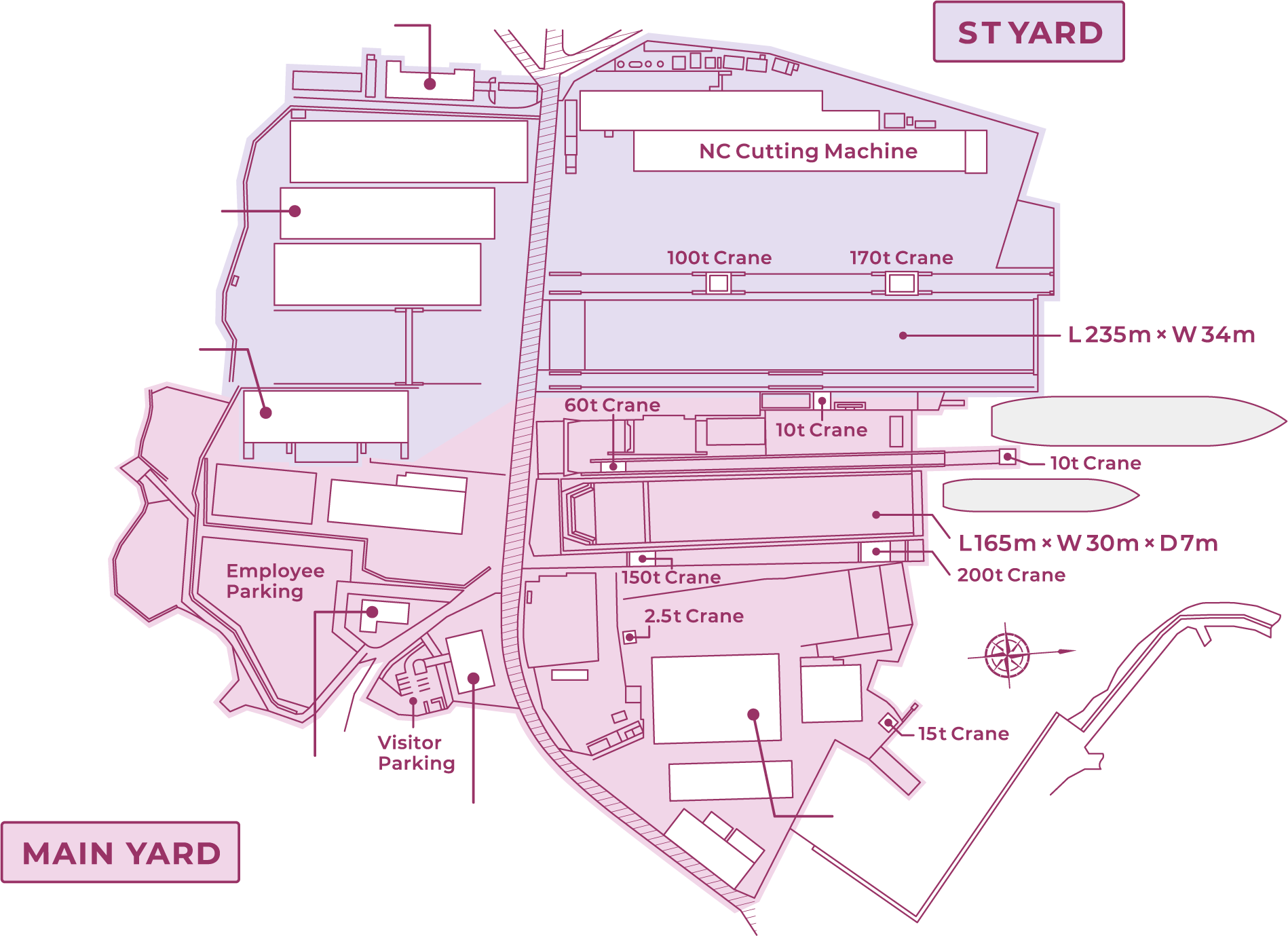 MAIN FACILITIES
MAIN YARD
No.1 Dock L165m×W30m×D7m
Employee Rest Area
200-ton Jib Crane
150-ton Jib Crane
60-ton Jib Crane
ST YARD
NC Cutting Machine No.2
NC Cutting Machine No.3
Ship's Platform No.1 L235m×W34m
170-ton Jib Crane
100-ton Jib Crane
Surface Preparation Plant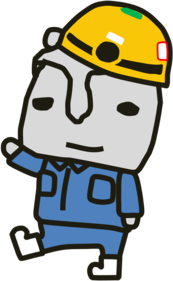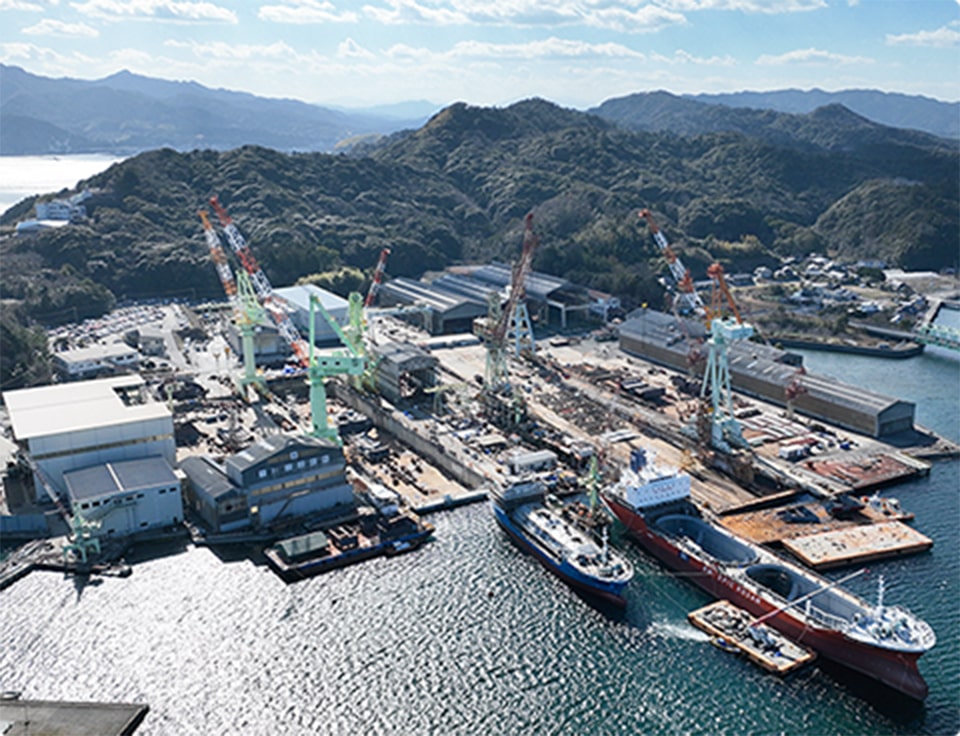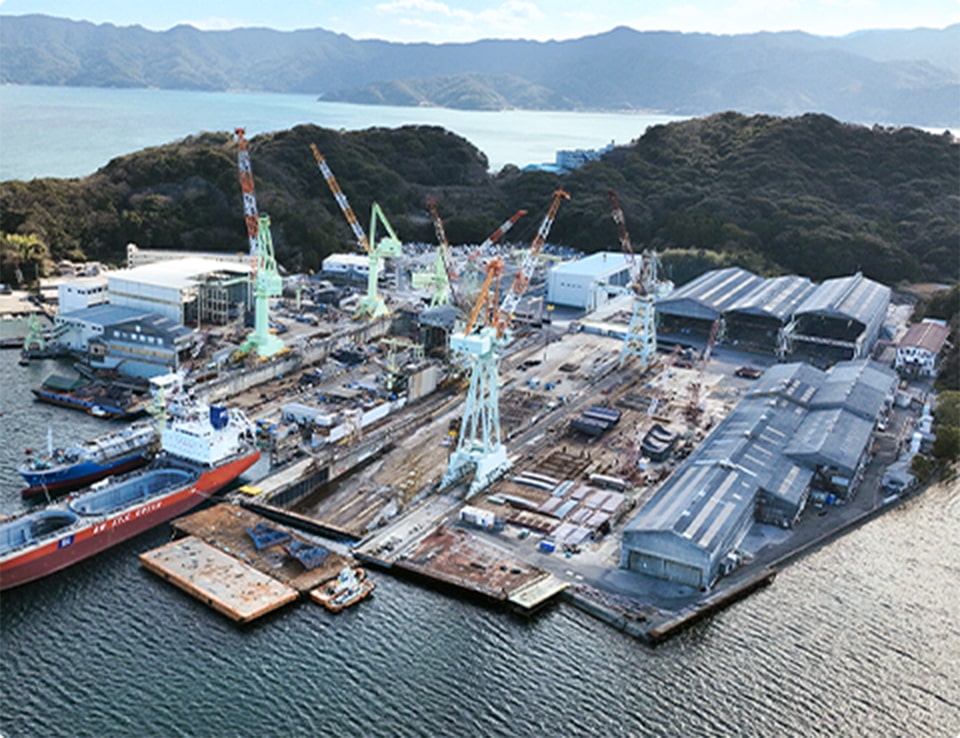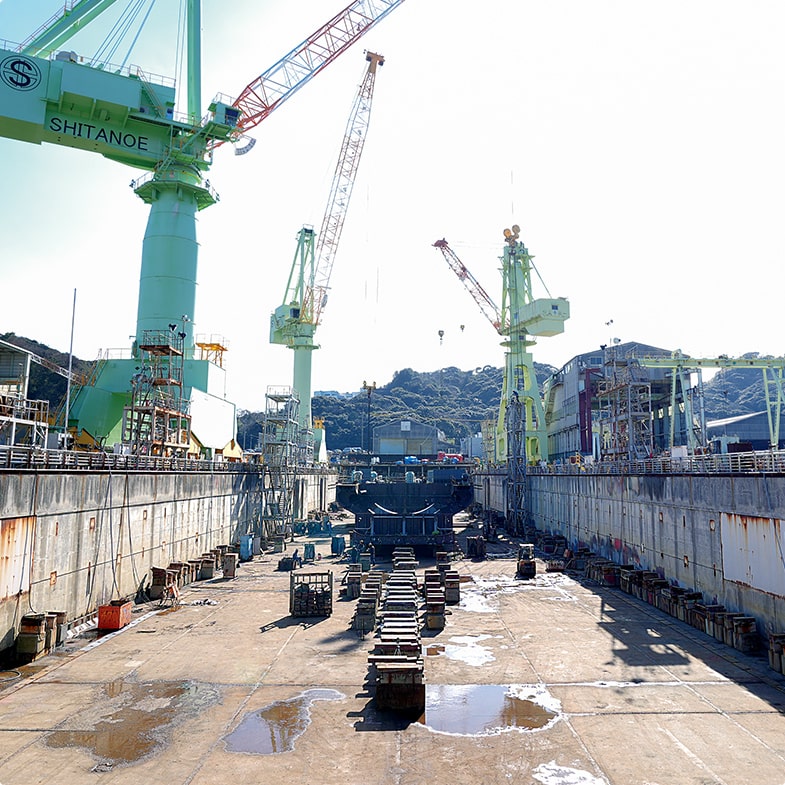 01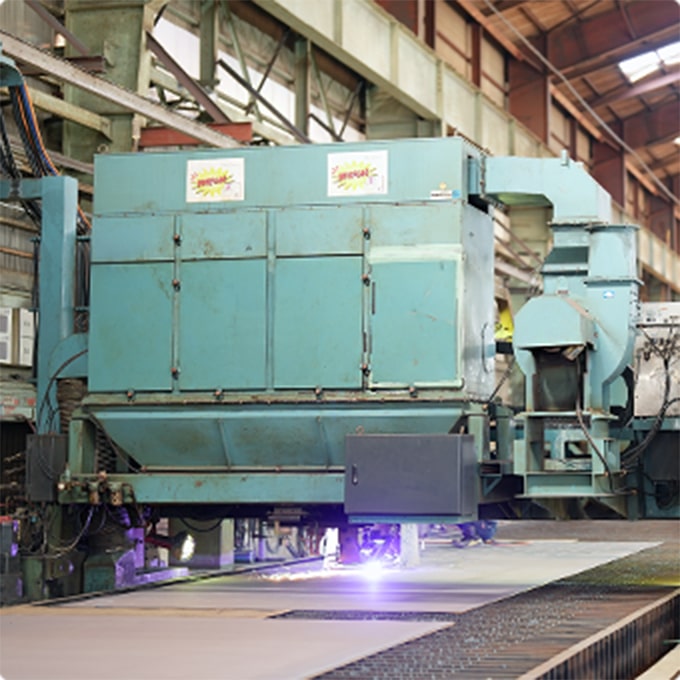 02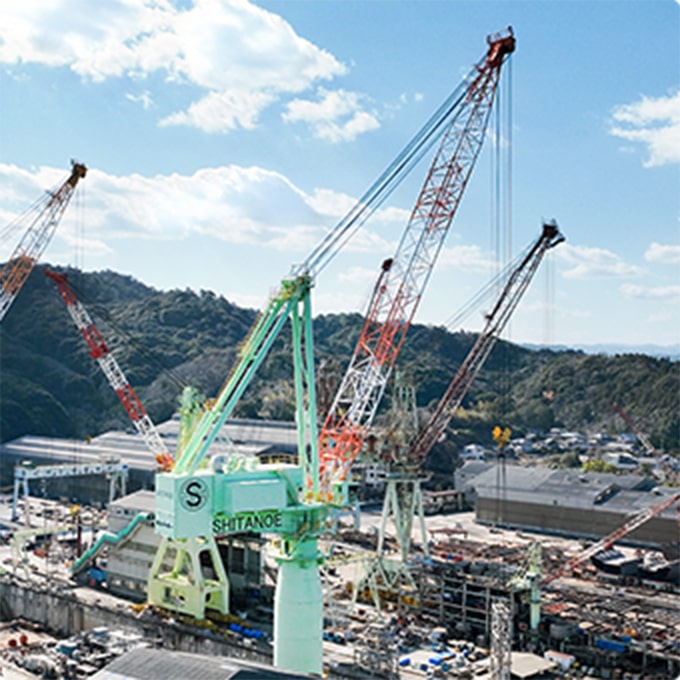 03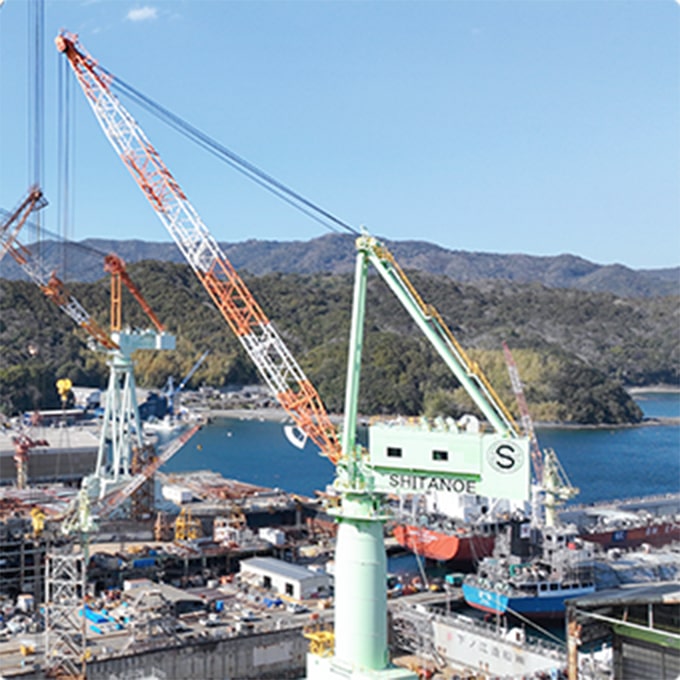 04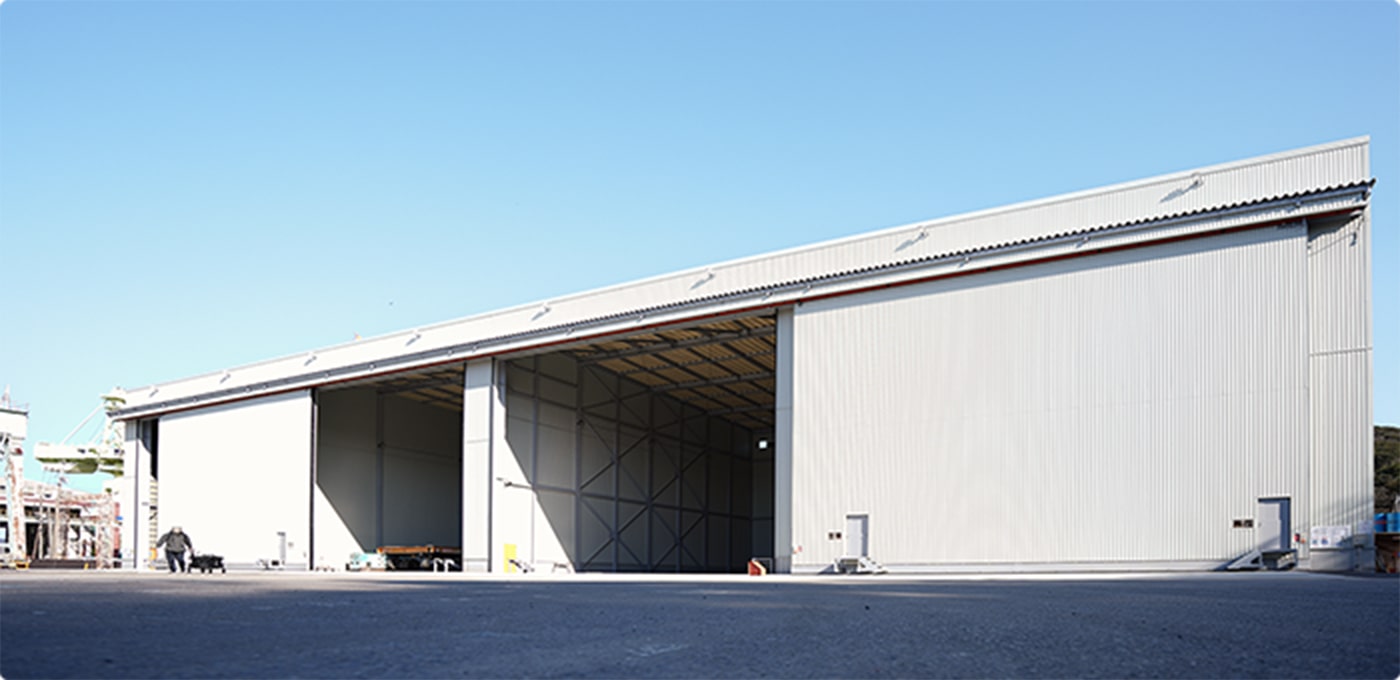 05

NEW
ADVANCED
ARTISAN
The artisanal skills of a group of craftsmen, together with superior advanced technology, are fascinating.
Along with the progress of mechanization, the skills of artisans are being passed down from person to person.
The combination of all of these is the foundation of the trust you have placed in us, and it is our tradition and pride.
01

No.1 Dock

02

NC Cutting Machine

03

200-ton Jib Crane

04

150-ton Jib Crane

05

Surface Preparation
Plant

Newly established in 2023
Now streaming Live
from Construction!
The scale is astonishing!
Why don't we take a peek into
the process of building a ship?
You will be overwhelmed by the huge facilities and cranes towering
high into the sky to build huge ships!
We are always accepting "YARD TOUR" for those who are considering employment at our company.
Please feel free to apply using the inquiry form.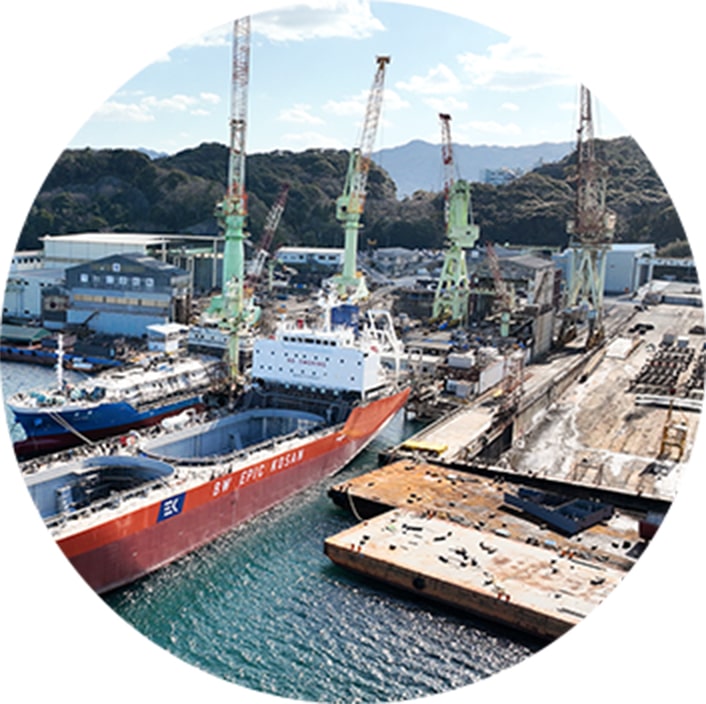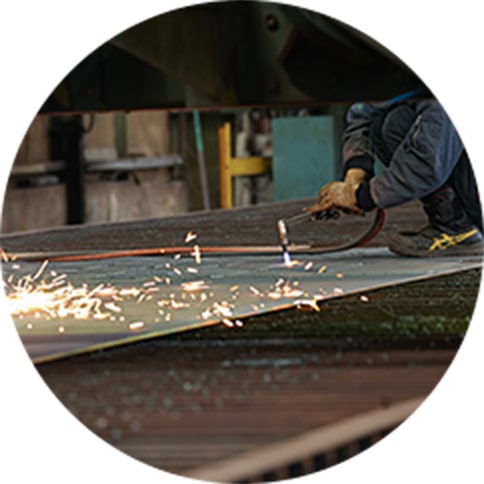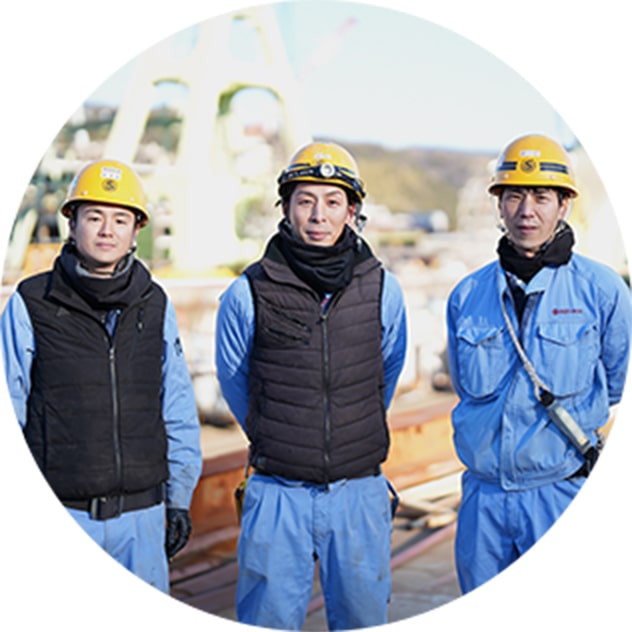 YARD TOUR OVERVIEW
Tour Eligibility

People considering employment with us.

Date and Time

Please let our staff know your request.

Notes

Please refrain from wearing short sleeves, skirts, heels, etc.

(To prevent injury).

How to apply

Please apply using the inquiry form below.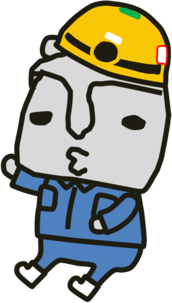 Come, see,
and experience it for yourself